SOFIA concludes its scientific mission in Germany
SOFIA, the flying telescope (Boeing 747SP) - Photo: NASA / USRA 
After six weeks in Germany, based at Cologne Bonn Airport, the SOFIA flying telescope, a Boeing 747SP equipped with an infrared observatory to make astronomical observations, took off last week for the USA after completing its mission in Germany.
SOFIA's Return to the USA
SOFIA flight from Cologne (Germany) to Palmdale (USA)
Over the six weeks, the Boeing 747SP made several flights, around 20 flights. All of SOFIA's flights were usually in the early evening and lasted an average of eight to nine hours. The flights flew over from the Atlantic Ocean through Northern Europe and the Mediterranean.
SOFIA flight on February 4th flying over Germany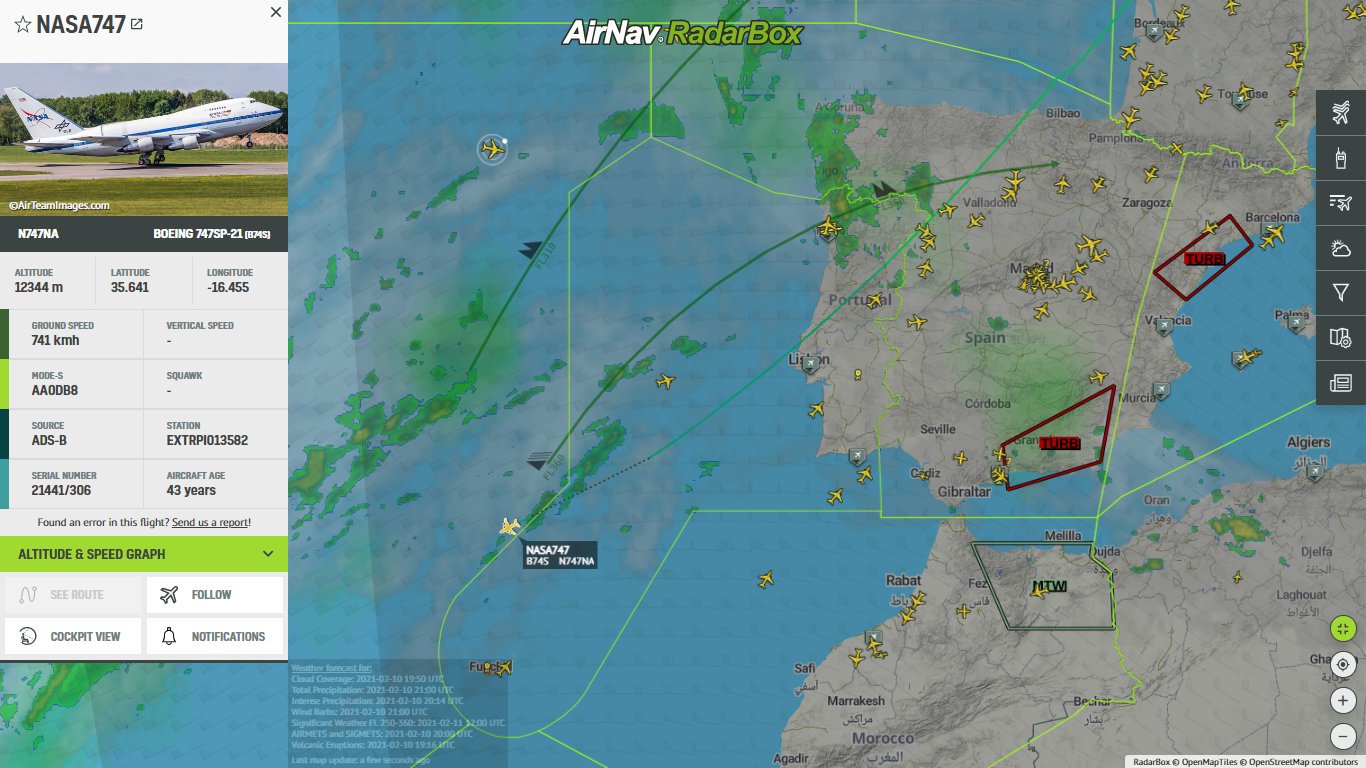 SOFIA flight on February 10th over the Atlantic Ocean
The focus of SOFIA's study on this mission was to study the matter found in interstellar space and how it is affected by cosmic radiation. In addition to the study of the birth of giant stars and other studies related to the cosmos.
SOFIA - Stratospheric Observatory for Infrared Astronomy Studies - Source: Theairchive.net
READ NEXT...